Already it's colder. Preparing us for the UK probably. Again the weather was treating us well as we set off towards Biarritz. A couple of miles north of Madrid and we were entering the snow covered mountain range.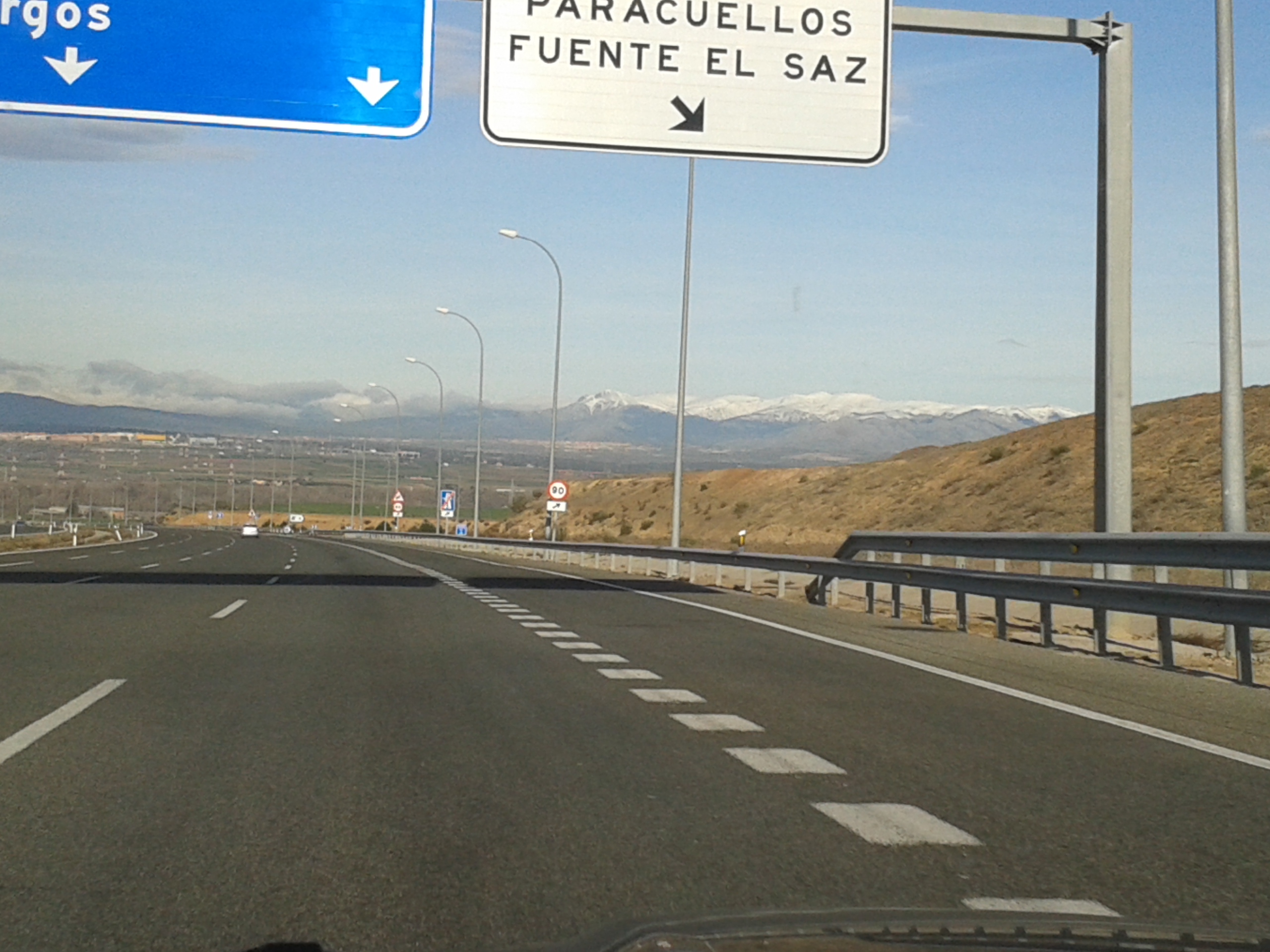 Gill driving to the mountains.

The scenery was again magnificentas we went up and down on th rollercoaster roads, always fun with bends thrown in for a laugh. After lunch we were on a fairly new toll road up to San Sebastian. This exceeded all expectations with the amount of tunnels, bridges and views. The longest tunnel was over 3.5 kilometres with many around 1k. We lost count of how many there were. As you came out of one 200m later you were in another. We are definitely coming this way again.

After a wonderful drive we reached the French border and it started to rain. In fact it rained all night. We were in Bayonne and the evening meal was great. I took the risky route and had local sausages with chips. You never know what you're going to end up with when a local farmer has cramed bits of pig and local delicacies inside. They had a unique taste of I'm not sure what, but I kept them down which is always a good start.