Since our return from Spain, I have not been keeping my blog going. This is simply because when we are moored up in Market Harborough, not much happens to write about. This year has been bad for cruising as I have not been well enough to do the locks and Gill wants me handy for an ambulnce if we need one. Papworth have been very slow with appointments but I am down for 5th August although they are not sure whether they will actually do anything then or just investigate further.

On the bright side I am still here even though even though I get tired very quickly. In the mean time we bought a bungalow in Harborough for when we give up full time boating. Its just what we wanted a two bedroom place in a quiet location in theposh end of Harborough.

We have been planning an extension and this is all in hand. While waiting for that to start, we have been working in the garden. To be correct, I have been sitting down a lot and Gill along with some very good friends have been doing the work. The back garden is nearly back to being a blank canvas with almost no plants, a shed base goes in by the weekend and the fence will be completed on Saturday.

In a couple of weeks a shed will arrive and then we will be having a knock the brick shed down Bar B Que. This will mark the end of phase one of the rear garden.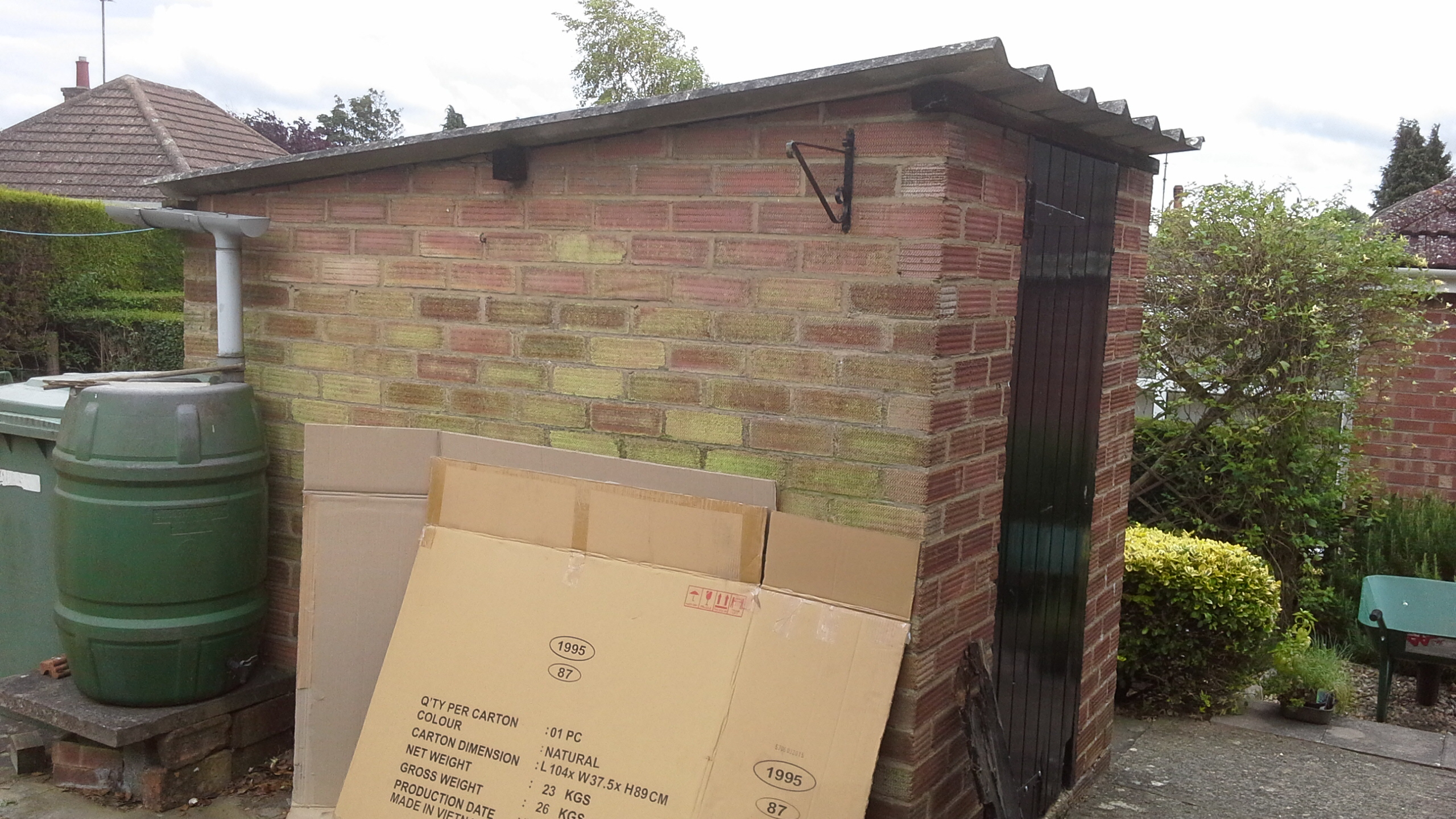 Front garden has been largely ignored as one side is mainly down to gravel and the other side is going to be a drive way. This will sadly require many huge shrubs to find new homes in our super shredder. Tomorrow the council are coming to lower the kerb stones. Then the wall has to be removed. We will soon have a temporary driveway that the builders trucks can use.

Our more urgent problem is the drains, we had one overflow today and after some detective work by John, boating neighbour, we called in Severn Trent. We do have a blockage somewhere but with shared pipes who knows?

We have a lot of blocked loo problems on the boat, it seems to be following us to land. The air is a bit ripe just now, I wonder why?